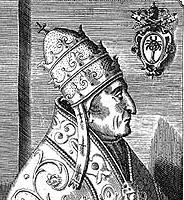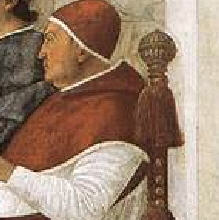 A man with a remarkable nose - his body on some pictures seems thin and at others a little more corpulent (perhaps this changed during his time as pope).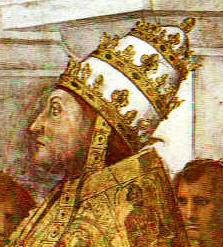 The picture below is from 1471, short after the election of Sixtus IV - the remarkabe nose is recognizable and the body is thin (see detail)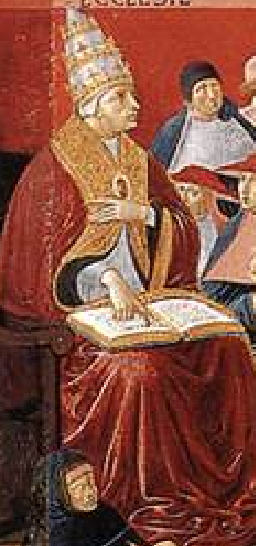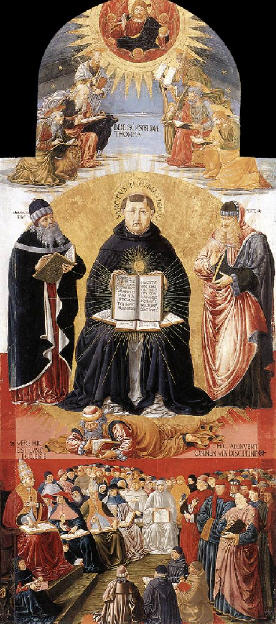 The most famous picture of Sixtus IV. shows the election of Platina (middle) as Librarian of the Vatican. Platina was a leading member of the Accademia Romana.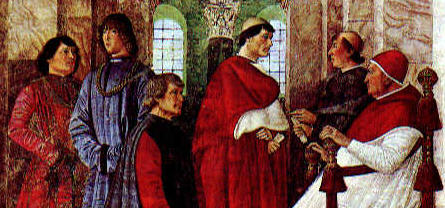 The unknown Pope of the
Mantegna Tarocchi E-series
is possibly Pope Sixtus IV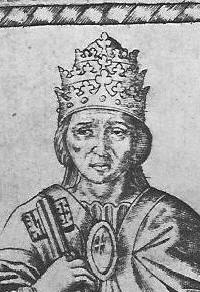 Ladenspelder in ca. 1550
copied the E-series pope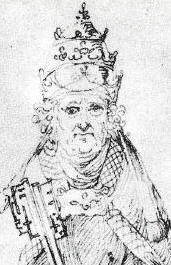 Dürer variated the pope in his pen paintings of the Mantegna Tarocchi.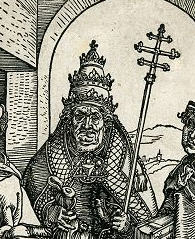 In 1502 Dürer painted the saint Sixtus II. (another pope) together with two other saints. This "Sixtus II" had similarities with his Tarocchi- Pope