Vespasiano da Bisticci (1421 – 1498), extracts of his "Biographies"
Wikipedia


Vespasiano da Bisticci (Fiorentino) (1421 – 1498) was a Florentine humanist and librarian.

He was chiefly a dealer in books, and had a share in the formation of all the great libraries of the time. When Cosimo de' Medici wished to create the Laurentian Library of Florence, Vespasiano advised him and sent him by Tommaso Parentucelli (later Pope Nicholas V) a systematic catalogue, which became the plan of the new collection. In twenty-two months Vespasiano had 200 volumes made for Cosimo by twenty-five copyists. ...

He had performed important services for the diffusion of classical authors when Nicholas V, the true founder of the Vatican Library, became pope. He devoted fourteen years to collecting the library of Federico da Montefeltro, the Duke of Urbino, organizing it in a quite modern manner; it contained the catalogues of the Vatican, of San Marco, Florence, of the Visconti Library at Pavia, and even that of Oxford. ...

Vespasiano had only a mediocre knowledge of Latin, and he is one of the few writers of the time who acknowledged it. He left a collection of 300 biographies, which is a source of the first rank for the history of fifteenth-century humanism: Vite di uomini illustri del secolo XV, published by Mai, Spicilegium Romanum, I, Rome, 1839; and by Frati, Bologna, 1892. ...






I checked the limited online editions of these biographies of Vespasiano da Bisticci for references which might touch our theme "gambling, playing-cards, games". It contains nothing about playing cards directly, but has a few interesting passages. Of special interest should be the statements about Alfonso, king of Naples, which possibly explain, why there are no early playing card notes in Naples, but also the notes to about Giannozzo Manetti (1393-1459) have merits for specific reasons for the understanding of Italan prohibitions.
The sources are The Vespasiano Memoirs: Lives of Illustrious Men of the 15th Century by Vespasiano Da Basticci (Translated by Emily Waters, William George, Published 1997) for the English translation and as a possibility to control the Italian edition of 1859 Vite di uomini illustri del secolo XV scritte da Vespasiano da Bisticci.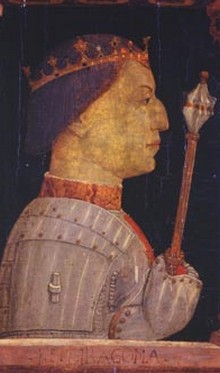 Alfonso of Aragon
promised not to gamble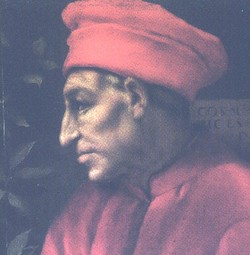 Cosimi di Medici Played only chess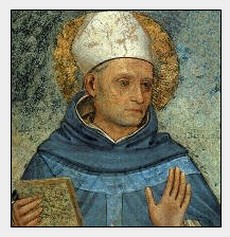 Archbishop Antoninus
"Ludus autem scaccorum non
est fortunae; sed industriae.
(Chess is not gambling)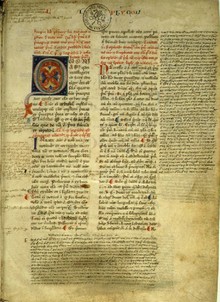 Aristotelis work with
notes of Manetti's hand
Pistoia, 997 households, was 1446 a nest full of gamblers