Trionfi.com is a project,
which is limited to the question of the Origin of Tarot.
Once we will think, that we've said, what we wanted to say.
Then we will have laid the base for further other researches
in the field of playing cards and also in the theme of Tarot.
Perhaps others know of interesting material,
which they like to investigate and to present their results at this place.
We're open to your suggestions.

Please mail to
webmaster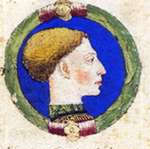 Playing card directories